With the improvement of living standards and changes in people's living habits, the pursuit of a quality life has become the consensus of the quality family. The bathroom space is no longer a traditional toilet, but a quiet and private place. Let's follow the editor to understand Anhua Sanitary Ware and see how Anhua Sanitary Ware is .
Introduction of Anhua Bathroom
Anhua Sanitary Ware flagship store
Anhua Sanitary Ware, inheriting the pioneering and innovative spirit, focuses on manufacturing high-quality sanitary ware and supporting products. With the mission of "improving people's sanitary quality of life", it is committed to creating a clean and comfortable high-quality sanitary life, providing superb design, High-quality bathroom products with excellent performance.
The wonderful interpretation of Anhua Sanitary Ware lies behind the extraordinary strength of Anhua Ceramic Sanitary Ware Co., Ltd. Foshan Gaoming Anhua Ceramic Sanitary Ware Co., Ltd., a Sino-Canada joint venture, has six modern production bases in Shunde, Foshan Gaoming, Zhaoqing Sihui, Shaoguan Nanxiong, Jingdezhen, Jiangxi, and Dezhou, Shandong, covering an area of ​​more than 6,000 acres; More than 3.5 million pieces of high-grade ceramic sanitary ware, more than 3 million sets of bathroom facilities such as shower rooms, bathtubs, faucets, bathroom cabinets, etc., and more than 1,500 marketing outlets all over the country. It is a large-scale modern comprehensive scientific and technological enterprise that leads the bathroom industry.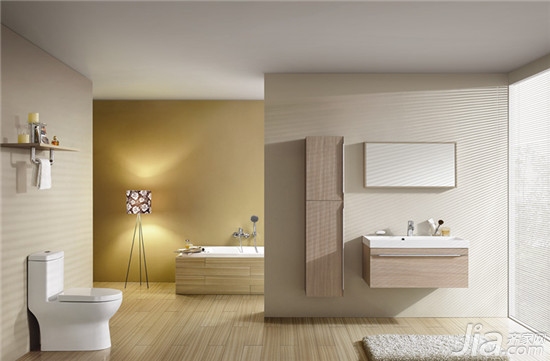 Anhua Sanitary Ware is constantly pursuing the best cleaning effect of the products, exploring the road of technological innovation endlessly. After more than 10 years of accumulation, Anhua Sanitary Ware has independently developed an advanced clean technology system. It has more than 10 core technologies and dozens of product design patents, covering all Anhua sanitary ware product categories, comprehensively improving product performance, and adopting technological innovation belts. Come super clean quality. Anhua also has a complete and scientific management system, covering every link from product design, raw material procurement, production process to after-sales service, ensuring the high quality of Anhua bathroom products.
Honor of Anhua Bathroom
Excellent quality and perfect service have made Anhua successively pass a number of authoritative certifications such as "ISO14001 Environmental Management System Certification", "China Environmental Labeling Product Certification", "China Water-saving Product Certification", "Adopt International Standard Product Labeling Certificate", etc. , And won the "Guangdong Famous Brand Products", "Guangdong Famous Brand", "China's Top Ten Sanitary Ware Brands", "2012 China Top 100 Kitchen and Bathroom-Top 10 Bathroom Leading Enterprises", "China's Top Ten Brands in Sanitary Ceramics- Dozens of brands including "Top Ten Sanitary Ware Brands" have demonstrated Anhua Sanitary Ware's strong strength and brilliant performance.
Anwar bathroom-toilet
Products you may be interested in
Mall price: 2598 yuan / set
Market price: 2600 yuan / set
Has been sold: 232 sets
product review:
Buy now to see more similar products
Features of Anwar toilet:
1. Super water-saving design, the average flushing volume is only 2.6L, which is a national first-level aquatic product and realizes a new concept of low-carbon environmental protection.
2. Top-mounted and quick-mounted toilet lids are easy to install, making product installation and maintenance easier. Super clean anti-fouling glaze, secondary glazing process, not easy to hang dirt, cleaning is easier.
3. Widen the design of the water tank, and cleverly use the water tank cover to provide more storage space. The design of the ceramic decorative cover at the bottom ensures that the toilet is firmly installed and does not affect the appearance of the product.
4. All-inclusive design of waterway pipe, beautiful appearance and easier to clean.
5. Unique double water seal design, with double anti-odor and anti-insect effect. Consumers are more at ease.
Anwar bathroom-bathroom cabinet
Products you may be interested in
Double 12
Promotion price: 3999 yuan / set
Market price: 8200 yuan / set
Has been sold: 2 sets
product review:
Buy now to see more similar products
Features of Anwar bathroom cabinet:
The matte-colored solid wood edging mirror is perfectly combined with the main cabinet, elegant and elegant. The ceramic countertop integrated basin has a stylish and elegant design and is seamless and easy to clean. The large drawer + double-opening door design provides a large storage space.
Anhua bathroom-faucet
Products you may be interested in
Double 12
Promotion price: 1099 yuan / piece
Market price: 2900 yuan / piece
Have been sold: 169
product review:
Buy now to see more similar products
Features of Anhua Faucet:
1. Adopting advanced gravity casting technology, the faucet shell is integrally formed by the international top-level Italian IMR gravity casting and sand core molding equipment. The cast product has a compact structure, dense crystal, uniform thickness and smooth surface.
2. The world's most advanced CNC (automatic machining center), multiple processes at a time, to ensure the ultra-high precision of the processed size and the smoothness of the processed surface, to ensure the long-term sealing performance of the product.
3. Skilled craftsmen use different grades of grinding wheel and cloth wheel to polish the surface of the product step by step to make it smooth and delicate.
The editor of Anhua Sanitary Ware will introduce it here first. For more information, please pay attention to the information on this website, or you can visit the offline experience hall of this website ( Hulan West Road 1 (near Jiyun Road) Intellectual Industrial Park Building 2 Metro (Online 1 of Hulan Road Station of Line 1 is at the door ) Direct experience consultation. "Back to Information Home"
More exciting articles recommended
What brand of toilet is good
Kohler toilet
Top ten toilet brands
Top ten brands of shower room
Shower room size
What, the decoration still uses his own money? ! The Qi family is decorated in installments, with an ultra-low annual interest rate of 3.55% and a maximum loan of 1 million. Apply now to enjoy the discount
If you are interested in brand cooperation, content cooperation, and advertising of this website, please send an email to :.
Anhua Sanitary Ware Sanitary Ware Brand Top Ten Brand Drawers
Calcium Carbonate Packaging Bag
Sack For Calcium Carbonate,Calcium Carbonate Packaging Bag,Calcium Carbonate Packaging Sack,Calcium Carbonate Plastic Packaging Bag
ZHEJIANG IMERIC ENVIRONMENTAL PROTECTION SCIENCE & TECHNOLOGY CO., LTD. , https://www.imeric-valvebags.com