Now more and more UV light oil manufacturers, the production scale is also growing, but for UV printing and decorating cigarette printing oil, the most important condition is not very clear.
After many tests and long-term use, it is summarized as follows:
1, anti-fog effect. This is the most critical factor. It cannot be simply understood as the residual effect of drying and moisture, and the solution is more thorough.
2, odor and residue. This is a factor in two aspects. First, in the production process, it is necessary to ensure that the odor during drying is low and does not affect the health of the operating workers. Second, after production, the residual odor of the product can meet the requirements for product quality inspection.
3, the brightness of varnish. Varnish brightness should be moderate, not too bright, too bright it may affect the packaging. Can not be too low brightness, we must be able to meet the needs of proofs.
4, strong print adaptability. Each printing company's process, equipment, and processes are not exactly the same, may be similar, but each must be actual production, it is impossible to apply to another same equipment and process, only your varnish to adapt to these companies .
5, better than others' services. You can outperform other manufacturers in product proofing, supply quality, delivery speed, technical support, and sales price.
Only by satisfying these basic conditions of varnish can your market open up.

Reprinted from: winning blog Author: Li Jingwei
Just as its name implies ,mesh banners have many holes in the surface ,so the wind can blow through them .They are often used for fence wraps and building cover . We have pvc viny Mesh Banner and fabric mesh banner .They are very light and very economic shipping cost . Most customers use them to make as fence wrap mesh banners.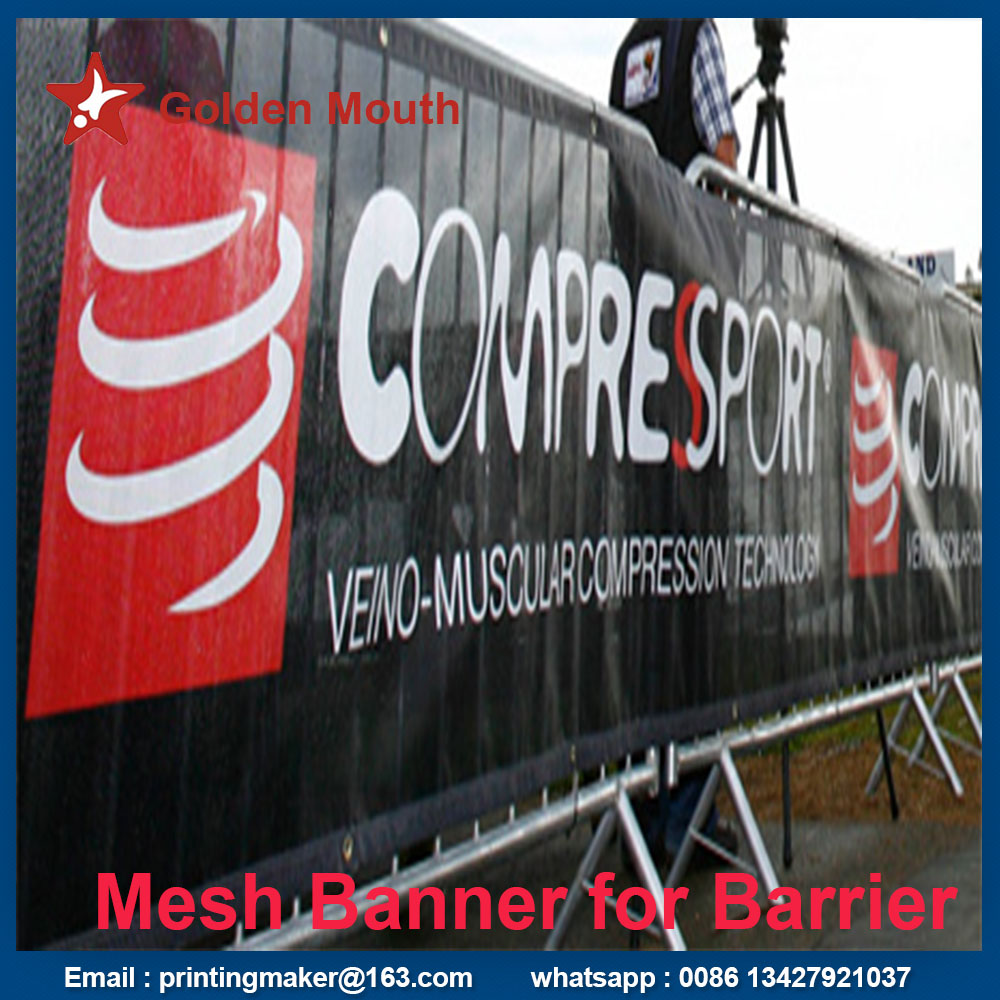 Outdoor Mesh Banners last for long because they do not need to endure wind blow like the regular banners do. This quality makes this banner robust and durable and provides a fresh look for an extended period of time.
If we talk about its promotional significance, we cannot just ignore the magnificent appearance it offers to a piece of outdoor advertisement! It has a flatter as well as a cleaner look which makes the entire banner look different than the usual. Moreover, it is within your reach at a reasonable rate! While this is the simplest and cost effective way of advertising on retail business, this can also be a great alternative for backing up any promotional campaigns.
The finishing choice for the mesh banners :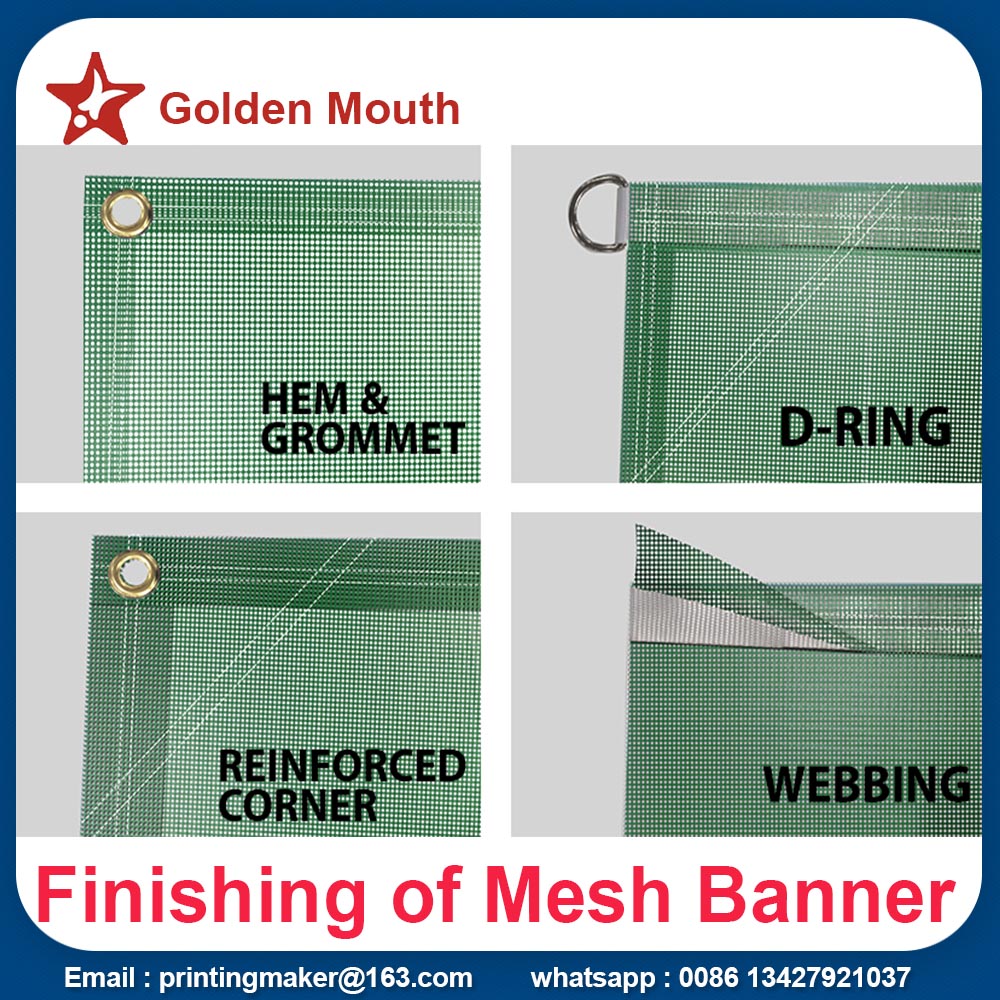 Mesh Banner
Mesh Banners,Fence Mesh Banners,Custom Mesh Banners,Outdoor Mesh Banner
Golden Mouth Advertising (H.K)Co.,Ltd. ( Jie Da Advertisement Co.,Ltd) , http://www.advertisingflagbanners.com